i wish you were here so i could pour my heart out to you. i'd tell you how breathtaking your eyes look when you smile, when you cry. how scary they are when you're angry. you were always a fire. always brimming with passion. and then one day, the fire in your heart for me lit out, and i was left here, searching for sticks and stones to rub together to bring it back. all i want back is that flame.
-didyouforget_quotes
And people are always asking how I'm doing, but every question still has you in it. And I never think about you. But you're always on my mind.
Sometimes when you sacrifice something precious,
you're not really losing it. You're just passing it on.
-The Five People You Meet in Heaven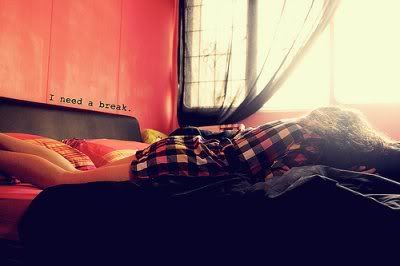 i think you deserve someone who kisses you with a passion. someone who jumps into a lake with you and holds your hand while coming back up. someone who blatantly jumps into your arms and kisses you all over. someone you can spend late nights with, watching tv & eating pizza. someone who's there for you. and i could be that girl. just ask.
-didyouforget_quotes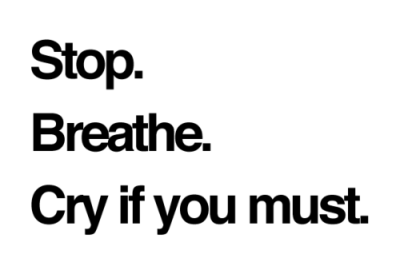 Once you have loved, you will always love for what's in your mind may escape, but what's in your heart will remain forever.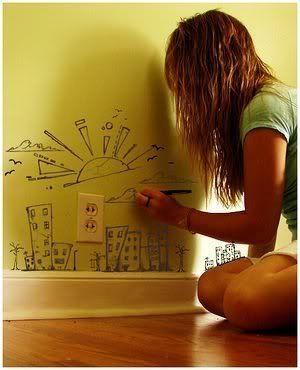 "All we are, all we can be, are the stories we tell," he says, and he is talking as if he is talking only to me. "Long after we are gone, our words will be all that is left, and who is to say what really happened or even what reality is? Our stories, our fiction, our words will be as close to truth as can be. And no one can take that away from you."
The worst isn't when you are in love with someone who doesn't love you back The worst is when you are in love with somebody who used to love you.
all i need is you to steal nights with. everything with you is like a sin, you're always stealing from me. my breaths, my mind, my heart. i guess this is what they mean by the sweetest sin.
-didyouforget_quotes
i thank you, for always being by my side. through the drunk nights, the dreary mornings. the bad grades and the biggest accomplishments of my life. through the one i thought WAS the one. and through finding out he wasn't. thank you for always being my friend, my partner in crime.
-didyouforget_quotes
Wish you were here. Wish I was there.
Wish it was different. Wish wishes came true.
I'd wish you back.
You're that guy that no matter how many more guys
I go through, I'll always have a thing for you.
I didn't say I love you out loud, but I'm sure it's written all over my face.
She said that she wanted to get high. He took her to the tallest hill in town. She said that she wanted to stay up all night and drink. He gave her a 12 pack of caffeinated Pepsi and said "Drink up." She said that she wanted to shoot herself in the face. He gave her a water gun, put her finger on the trigger, aimed it at her face, and helped her pull the trigger. She said that she wanted to cut herself. He took a Polaroid of her, handed it to her along with scissors, and had her cut it up. She said that she wanted to see her blood. He took her to get her ears pierced. She said that she wanted to cry herself to sleep. He had her watch a sad, romantic movie before bed. She said that she wanted to be alone. He gave her a name tag that said "My Name Is: Alone." She said that she wanted to have someone there to take care of her, always. He asked when he wasn't.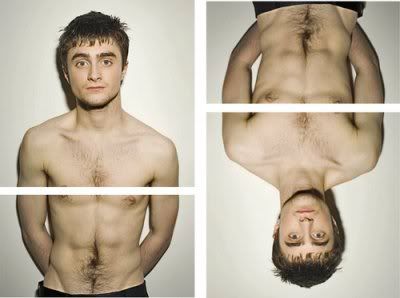 (ILOVEDANIELRADCLIFFE, thus i love this picture)
Well I didn't mean for this to go as far as it did and I didn't mean to get so close and share what we did. And I didn't mean to fall in love, but I did. And you didn't mean to love me back, but I know you did.
-Plain White T's
fuck you. fuck you, you beautiful, amazing person. fuck you for being a beautiful, amazing person. no, fuck myself for ever thinking a beautiful, amazing person would love me.
-didyouforget_quotes
"hi im joe an older perverted artistic man with a sincere passionate streak and a penchant for befriending a younger wanton woman . i am wel l read not well fed good in bed love to give and get head , and enjoy music instead... of most anything else. tall slim play guitar have a studio and am so far out of the mainstream that we can create any world we want ..."
fell asleep with your ghost,
woke up with a headache
- Cauterize
I feel the salty waves come in
I feel them crash against my skin
And I smile as I respire because I know they'll never win
-Panic At The Disco
Love of mine, won't you lay by my side and rest your weary eyes before we're out of time? Give me one last kiss, for soon, such a distance will stretch between our lips.
My feelings are always romantic with him. Sometimes it's a whirl of desire and love, and all you want is to feel every part of the other person's body, and mouth. run your fingers through every beauty that he is.
-didyouforget_quotes
How ironic it seems, because I remember you telling me about other lovers running out of words to say to each other. And I agreed that would never happen to us. Now here we sit in silence, searching our heads for common ground; a past, but no future.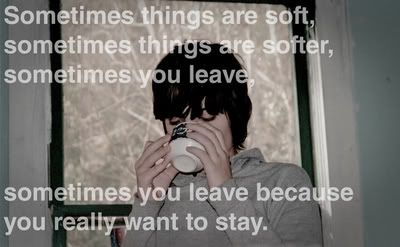 "I got everything I need right here with me. I got air in my lungs,I love waking up in the morning not knowing what's going happen or, who I'm going to meet, where I'm going to wind up. I figure life's a gift and I don't intend on wasting it. You don't know what hand you're going to get dealt next. You learn to take life as it comes at you.. to make each day count."
- Titanic
I wanna get to the point where no matter what happens, no matter how long we go with out being together,
no matter how many fights we get in; that all we need is a kiss and suddenly we remember why we love each other so much.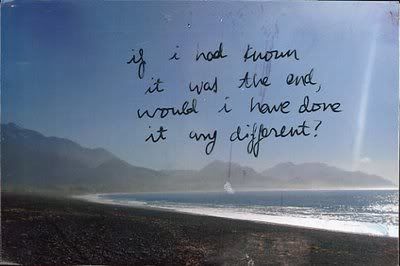 It's amazing because, when you're a kid you see the life you want
and it never crosses your mind that it isn't gonna turn out that way.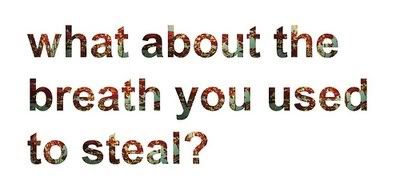 'cause lately i'm not dreaming.
so what's the point in sleeping?
it's just that at night, i've got nowhere to hide.

Love is a minefield. You take a step, get blown to pieces, put yourself back together again and stupidly take another step. I guess that's human nature. It hurts so much to be alone that we'd all rather blow up than be single.
Accept what you can't change; change what you can. If you're tired of your life, do something about it. Date more, date less, find a lover, get in a relationship, go snorkeling -- stop waiting for life to happen. You do have control over the outcomes.
one of my favorite things in the world is meaningful nonsense. sometimes you read something or see something that you don't really understand, but it really speaks to you. you may not know what it means, but you know it's meaningful, and that it has changed you forever.

photo cred: her0in_chic
amazing site. check them out.
poll: whats something you've done this summer that you've wanted to do for a while?
me: i got shwaaasted recently, and jumped off a pier into lake michigan with my friends. fun & breathtaking.