"that's the thing. sometimes when you sacrifice something precious, you're not really losing it. you're just passing it on to someone else…"
Watch and wonder. What you are and where you'll be. I'll be waiting; I'll be waiting. Sleep in splendour while your dreams are whispering. Come on and catch me. Try and catch me. I noticed at times like these I feel about a million miles away. I never believed in me, I think its time to start
walk a little closer to me,
and feel my heart beat.
i'll show you who i really am,
and you'll be on the edge of your seat.
Right now, everything you want is wrong
and all your dreams are waking up.
And right now I wish I could follow you to the shores.

and you put your arm around my waist
and pulled me closer
and it didn't feel weird
or crossing any lines.
it made sense,
it just felt right.

I can't escape the though of you, even in my dreams you are there. It's not fair how you're gone, and how you're moving on so fast ... while I am still living in the past.
I once fell in love with you
Just because the sky turned from gray into blue.
Morning came & I tried not to notice.
It was time for you to move along.
& the minutes fell like petals al round us,
Like a goodbye kiss when goodbye felt so wrong.
Sometimes, you love something so much that it hurts to leave it, but you must. Sometimes, it hurts too much to hold on to that thing you love. And sometimes, you let go of what you love the most, but then just sometimes ... you get it back and live happily ever after.
Don't worry, he'll miss you. You're the best he could get, and he blew it. Don't let him make you think for one second that this was your fault. It's not. He screwed up, and you did absolutely nothing wrong. You gave him your heart, and you trusted him to keep it and protect it, but he couldn't. And honestly, he's not mature enough. He's not smart enough. If he was smart, he would have cared for you with every fiber of his being and been with you every spare second he could. But he didn't, and now he's gone. But don't you cry. Don't call him telling him you miss him. Don't IM him, don't message him, don't comment him, don't talk to him in the hallways. Just pretend you don't care. And don't be surprised when he comes crawling back saying he made a mistake. And if you want to go, go with him again. But make him work for you. Don't be his doormat. Don't let him in the first time he rings the bell. Make him come back every day until you trust him enough. If he doesn't come back after a couple of tries, just let him go. But if he comes back every day, then he's work it. Trust me .. he's worth it.
Summer nights lit up by flashlights. Won't you take my hand, let's get away. On top of buildings, or watching all your movies, now you've got my time; let's get away.
And when you find everything you looked for, I hope your life leads you back to my door. Oh, but if it don't, stay beautiful.

It's always the same in every relationship, there is always one person crying and wishing to get back together, while the other doesn't even remember the things they've been through. I hate that I have to be the one who remembers every little detail while you can't seem to remember me at all.

I am a lover and a fighter. I get angry easily, but I'm working on it. I party, sleep and think too much, but I get my shit one. I have a weakness for sweettalkers, but I'm learning and enforcing my boundaries. I don't let many people in, but once they're in, they're there forever. I'm strong and independent, I've been broken but never shattered.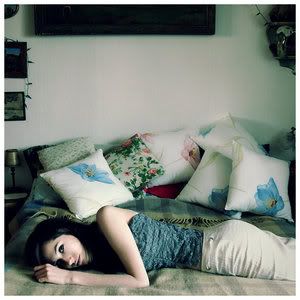 did you ever love somebody
so much that the earth moved?
did you ever love someone even though it hurts to?
miss you when something really good happens, because you're the one I want to share it with. I miss you when something is troubling me, because you're the only one who understands me so well. I miss you when I laugh and cry, because I know that you're the one who makes my laughter grow and my tears disappear. I miss you all the time, but I miss you the most when I lie awake at night and think of all the wonderful times we spent with each other for those were some of the best memorable times of my life.

You fight to hold on, you fight to let go.
But I miss screaming and fighting and kissing in the rain. And it's 2 am and I'm cursing your name. You're so in love that you act insane, and that's the way I loved you. Breaking down and coming undone, it's a rollercoaster kind of rush and I never knew I could feel that much, and that's the way I loved you.
I love you. And not, not in a friendly way, although I think we're great friends. And not in a misplaced affection, puppy-dog way, although I love you. Very, very simple, very truly. You are the epitome of everything I have ever looked for in another human being. And I know that you think of me as just a friend, and crossing that line is the furthest thing from an option you would ever consider. But I had to say it. I just, I can't take this anymore. I can't stand next to you without wanting to hold you. I can't, I can't look into your eyes without feeling that, that longing you only read about in trashy romance novels. I can't talk to you without wanting to express my love for everything you are.
-Chasing Amy
I can't explain this feeling for you, but I guess I can try. It's like I've waited for this one thing my whole life, and its suddenly right in front of me. I know you sometimes doubt how you feel for me, and sometimes I doubt how I feel for you, but then there are times, stupid times, like when we're posing for a picture, or I'm sitting in your car, or when we're walking together and we brush against each other, and I know without a question you're feeling the same way I am. And those moments, however few or far between, make everything we go through worth it. What can I say? Somewhere in these past months, I've fallen in love.